#MotivatedArtists | Viveca Chow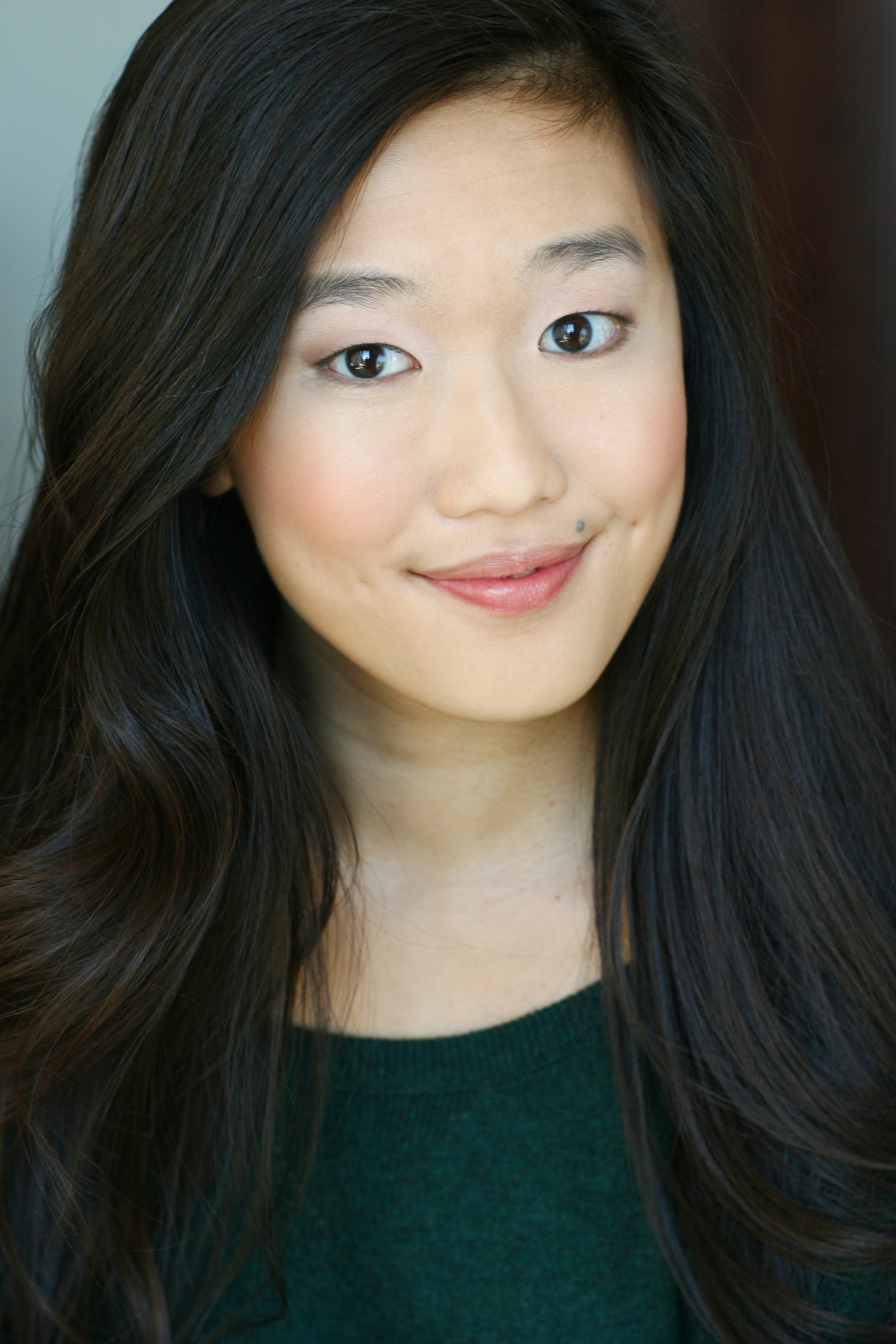 A Hong Kong native, Viveca is a new member of our growing community, currently making her Broadway debut in the revival of Miss Saigon. She graduated from Point Park University in 2016 with a BFA in Musical Theatre. We are thrilled that she took some time to share her thoughts and insights with us!
1) Tell us a bit about your journey with movement and dance. Is there a particular reason or moment you've experienced that has inspired your movement/dance journey?
I was never trained as a dancer. I've always loved dancing, but I didn't start taking dance classes weekly until senior year of high school. Being at Point Park University was one of the things that inspired me most in my journey with movement and dance. All my dance teachers had so much heart. My passion and their passion combined made me want to become a better dancer and performer all around. They made me realize how important it was to get out of my head about technique and just show personality through movement. Point Park was also known for its dance program, so attending all the dance performances the dance majors were involved with really lit a fire under my butt and made me want to work harder.
2) You're currently making your Broadway debut in the Tony-nominated revival of Miss Saigon! Tell us about the process and how your journey with movement led you here. How much movement/dance was involved in the audition/callback process?
I laugh about it when I think about it now. My first ever audition for Saigon was actually an invited dance call. I remember asking my agent "are you sure I should even go in for this? I'm just going to make a fool out of myself!" But he convinced me otherwise. I've been itching to go in for the show after not being seen back in January due to my non-equity status at the time. I was upset it wasn't a singer's call first, but it may have been my only chance. I was so nervous I kept making up scenarios in my head of what the combination was going to be taught and I just kept psyching myself out. Because I didn't want to dwell on the negative, I decided to set a goal for myself. To me, auditions are just learning experiences. Sometimes you nail it, sometimes you don't and that's just the way it is. So I set a goal for myself for that particular audition -- to pick up the choreography faster than usual and get out of my head. Instead of worrying about how high I kicked, I thought of the intention behind every move instead so I could tell the story I wanted to tell. There was a dance move where we had to get down on the floor and thrust our hips into the air. All I could think of in that moment was sex: to pleasure and to reach an orgasm. It felt like I was a little over the top because my energy was so high, but believe it or not, it worked and that was one of the best auditions I've ever had. I got asked to stay and sing after my dance audition. I went in a total of three times for the show; my third and final audition also began with a dance audition. The choreography was much harder that time. I can barely remember the details of it. All I remember was that I asked questions on the parts where I was unsure of. I just focused on bettering myself. After all, that was the first time I had ever been to a final callback for a Broadway show and that was enough.
3) How has being a swing impacted you as a performer?
I've never been so aware and observant in my life as a performer. Being a swing is not an easy job. It's not only the part where we have to compartmentalize our brain that's difficult, but it's the unpredictability of it all. We had minimal stage time before we had to go on. I made my Broadway debut in a split track (where I had to alternate between 2 people throughout the show). I've been on in multiple split tracks, as different male tracks twice, and thrown in mid-show because an ensemble member got injured. As a swing, I've learned to trust myself more. Because when you're getting into your pin curls mid-show and being thrown on, you have to trust that your preparation prior and hard work is enough. I'm also a perfectionist and as a swing, the mistakes you make are countless. I have learned to forgive myself quicker and be okay with messing up because I'm human. (P.S. remember to be nice to your swings, because unless you've been a swing, you will never understand the stress, the commitment and the hours spent working outside of rehearsal)!
4) Any advice for movers out there who may be hesitant to dive in and embrace movement?
It's okay to be nervous, but don't let that stop you from growing. Maybe you're a little awkward in your body. Maybe you'll forget the combination half way through the audition. All of that is OKAY. It's happened to everyone once in their life time, even to the people sitting behind the table. It won't be the end of the world. Sure, maybe you won't get the job but at least you'll know what to work on. We all have different strengths and weaknesses, but just because dancing is your weakness, it doesn't mean you shouldn't actively try and get better. You need to treat your body like your instrument. So if you're uncomfortable moving in your body, you should take fitness or yoga classes to get in tune with it if you are too nervous for an actual dance class. There's going to be a day when you're going to nail a dance call.
5) What inspires you as an artist and as a human?
Kindness and passion.
6) What is your typical pre-show routine?
My vocal warm-up, and I usually do planks, crunches and stretch.
7) Where are some of your favorite NYC spots? Cafes, parks, restaurants, etc.
Oh my goodness. I am the most curious adventurer ever and I love exploring the city. My favorite spots are definitely Chelsea Market, The Whitney Museum, Cha Cha Matcha and Jongro (Korean barbeque). My instagram is full of food spots, so feel free to check it out if you want: @vivecachow!
8) Anything else you'd like to share?
Be fearless. Do everything with an open heart. Appreciate everyone around you. Love and take care of yourself.
A Little Bit More About Viveca Chow -
Currently Swing in Miss Saigon on Broadway.
Instagram/Twitter - @vivecachow
Website/Blog: www.vivaaace.com
Currently, Viveca is enrolled in Motivated Movers' July Adv. Beginner Bootcamp. Interested in learning more and possibly registering for our upcoming August workshop? Click Here.